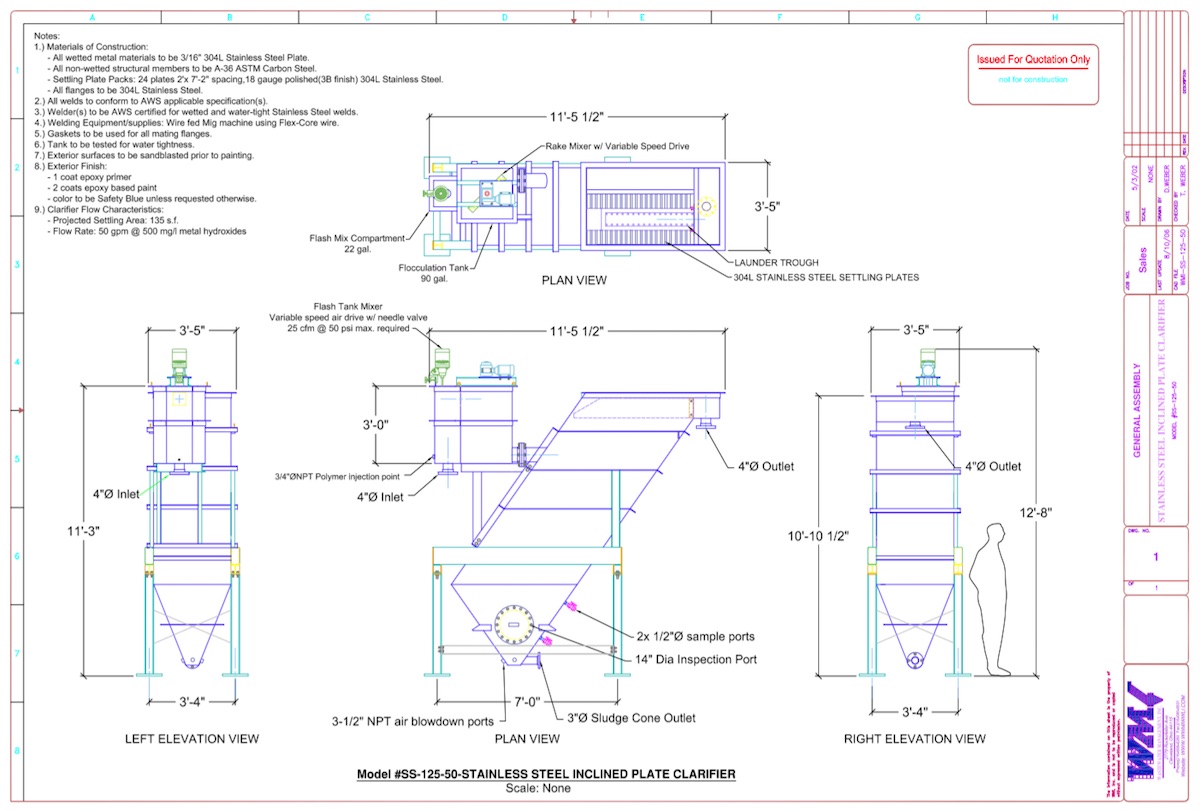 Download "WMI-SS-125-50-Sales.pdf" WMI-SS-125-50-Sales.pdf – Downloaded 577 times – 356 KB
Notes:
1.) Materials of Construction:
– All wetted metal materials to be 3/16″ 304L Stainless Steel Plate.
– All non-wetted structural members to be A-36 ASTM Carbon Steel.
– Settling Plate Packs: 18 gauge polished(3B finish) 304L Stainless Steel.
– All flanges to be 304L Stainless Steel.
2.) All welds to conform to AWS applicable specification(s).
3.) Welder(s) to be AWS certified for wetted and water-tight Stainless Steel welds.
4.) Welding Equipment/supplies: Wire fed Mig machine using Flex-Core wire.
5.) Gaskets to be used for all mating flanges.
6.) Tank to be tested for water tightness.
7.) Exterior surfaces to be sandblasted prior to painting.
8.) Exterior Finish:
– 1 coat epoxy primer
– 2 coats epoxy based paint
– color to be Safety Blue unless requested otherwise.
9.) Clarifier Flow Characteristics:
– Projected Settling Area: 135 s.f.
– Flow Rate: 50 gpm @ 2000 mg/l metal hydroxides