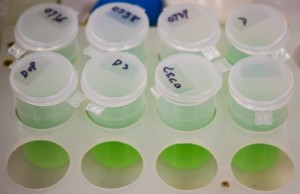 We provide monitoring and repair services for Industrial Wastewater Treatment Systems. We provide routine (monthly, quarterly, as needed) services that can include:
PH/ORP Calibrations
Treatment System Audits
Troubleshooting Investigations
Operator Training
Management Training
Troubleshooting: We provide troubleshooting services to determine problem areas, and advise on repairs.
Consulting and Auditing services: Due to our years of experience, we have become experts in industrial wastewater treatment. We provide on-site consulting for wastewater treatment upgrades, growth expansion, the need for increased removal efficiencies, and various problem areas.
System Modifications: We will work with you to provide the "best fit" system modifications and upgrades.
Equipment Calibrations: We perform WWTS control equipment calibrations.
We have complete support from our parent company Wastewater Management Inc. for all projects. They can handle all aspects of wastewater treatment.
We are a full service environmental company that works closely with our clients and their individual requirements.